The Story of St Anthony's School, Dulwich
In 1879 Franciscan monks started a monastery in Dulwich (where Dulwich Picture House has now been built). There was no school in the area, so the friars decided to open a school above the church. The school was opened on Wednesday 21st November 1883. They had 48 pupils. There is no record of how our school received its name; the Franciscans were specially attached to St Anthony of Padua, and this may be why the school is named after him.
In 1890 the children started going on school trips, there are records of the children's visits to Hampton Court and to The Horniman's Museum. This means children from our school have been visiting the museum for over 100 years, thank you Mr Horniman!
At the time, children stayed at St Anthony's School until they were 14. Girls went to Friern Road Boarding School for subjects like cooking and sewing.
During the war many children were evacuated to the countryside but the Head teacher, Miss Grace Rutter, continued to teach some children at this time. In 1943 an air raid blew the windows out on the side of the school, but the school opened the following day and tried to continue as usual.
In 1963 work started on building the new St Anthony's School building on Etherow Street and opened on 11th January 1965.
In 1965 parents of our school set up the parent-teacher association (FOSTAs), who started to organise fetes and jumble sales to raise money for school trips.
In 1987 Fr John O'Connor became our parish priest and our chair of Governors, where he served our school and community until his retirement in 2011, when he was replaced by Fr Gerry Mulvihill.
St Anthony's expanded in 2000 and our Nursery was opened. From this date St Anthony's began educating children from aged 3. We also began to offer an afterschool in 2007 for children to attend; our children were then able to remain in school until 6pm.
In 2011 a major redevelopment of our school began under the head teacher Mr Stephen Owens (who led our school from his appointment in 1997 until his retirement in 2014). In 2013 we were delighted to have our new school building opened with a service from Bishop Patrick Lynch.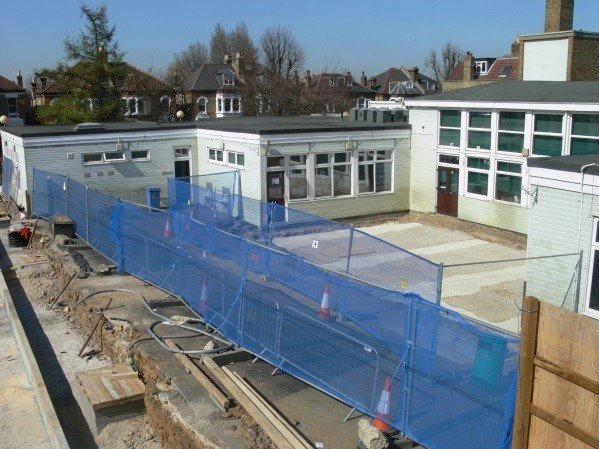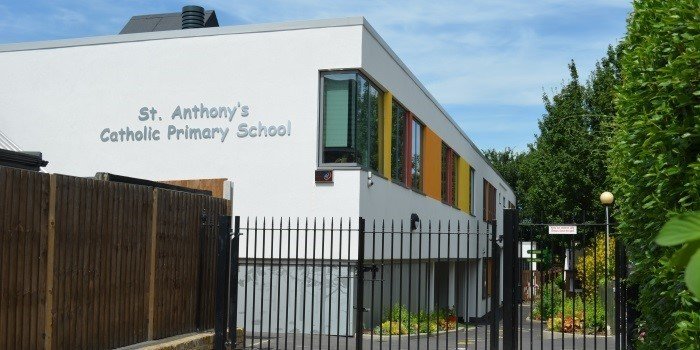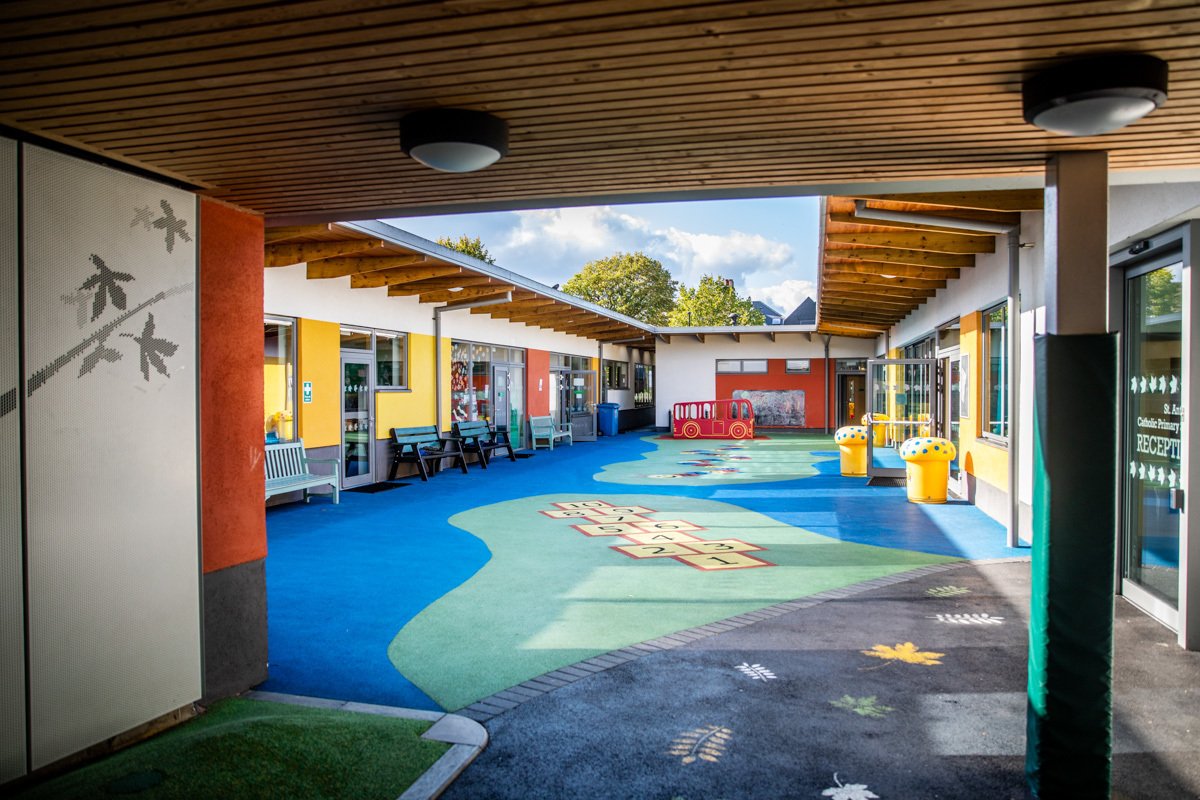 During this time St Anthony's became a two-form entry school, which expanded our St Anthony's family further.
We are very proud of all these projects; the children are cared for in a warm caring environment by people who know and care about them enormously. The school is now as large and successful as at any time in its existence.
Our head teachers and staff have always been dedicated and committed to our school, the development of our school and the length of their service is testament to this. Below is a timeline of the Head Teachers of our school over the years.
Lordship Lane Site

(where Dulwich Picture House is now)

Etherow Street Site

Mr W. Hussey was in charge for the first year at site on Lordship Lane (1883-1884)

Miss Mary Regan took over in 1883 until 1899 and was the headteacher for 16 years

Miss Florence Lewis our first headteacher (1899-1939). Miss Lewis who, after 40 years' teaching at the school, retired.

Miss Grace Rutter 1939-1945 Head teacher through the war years 41 years as a teacher at St Anthony's, 6 years as the Head teacher

Mr John Carrigan was appointed at the end of 1945, he remained for 19 years.

Mr Edward Reilly headteacher of the new school on Etherow Street for 10 years (January 1965), until his death on October 30th 1975

Mrs Stevens was acting headteacher for One Year (October 1975- January 1977)

Sister Maura headteacher for 8 years. January 1977 to April 1985

Mrs Josie Spanswick April 1985 until her retirement in July 1997 after 12 years.

Mr. Stephen Owens Headteacher for 17 years, September 1997 until his retirement in July 2014

Mrs Jane Day September 2014 to December 2017

Mrs Anita Gallagher Interim Executive Headteacher January 2018-August 2018

Mrs Joanne Hawthorne September 2018 to date
Parents, who were also once pupils, are now bringing their children to the school and past pupils have returned to join our staff team, we feel privileged to become part of their families once again.
Today we have pupils from all over the world – a reflection that a Catholic School is a global school. Our current head teacher is Mrs Joanne Hawthorne, who was appointed in 2018.
Researched and written by Mrs Christine Herrera (former pupil and current class teacher)