Stations of the Cross by St Anthony's Children
The God Who Speaks is a national project in collaboration with the Bishops of England and Wales and the Bible Society to celebrate the 'The Year of the Word'. The aims of the project are to inspire all Catholics to encounter Christ more deeply through engaging with the Bible creatively, by ensuring it is accessible to all as part of their faith journey.

The three campaign strands are: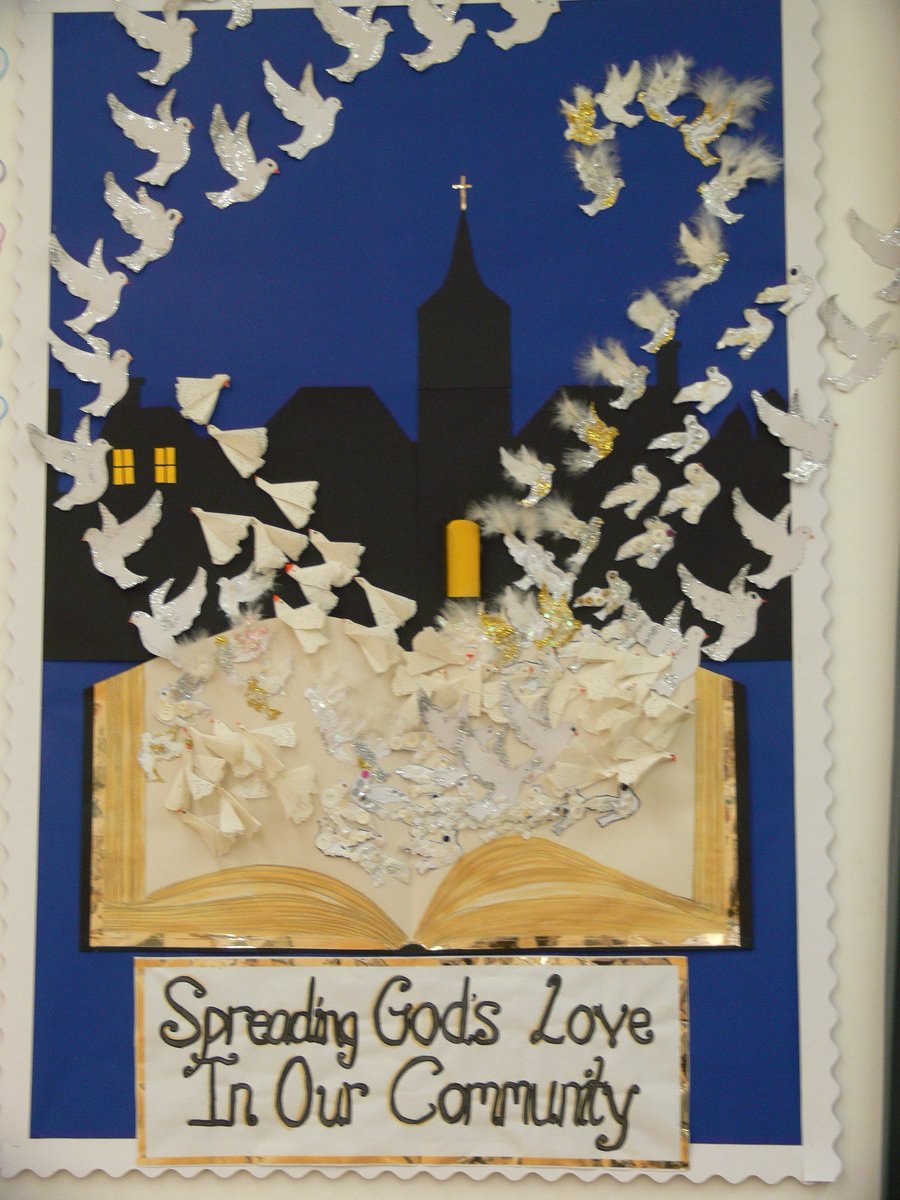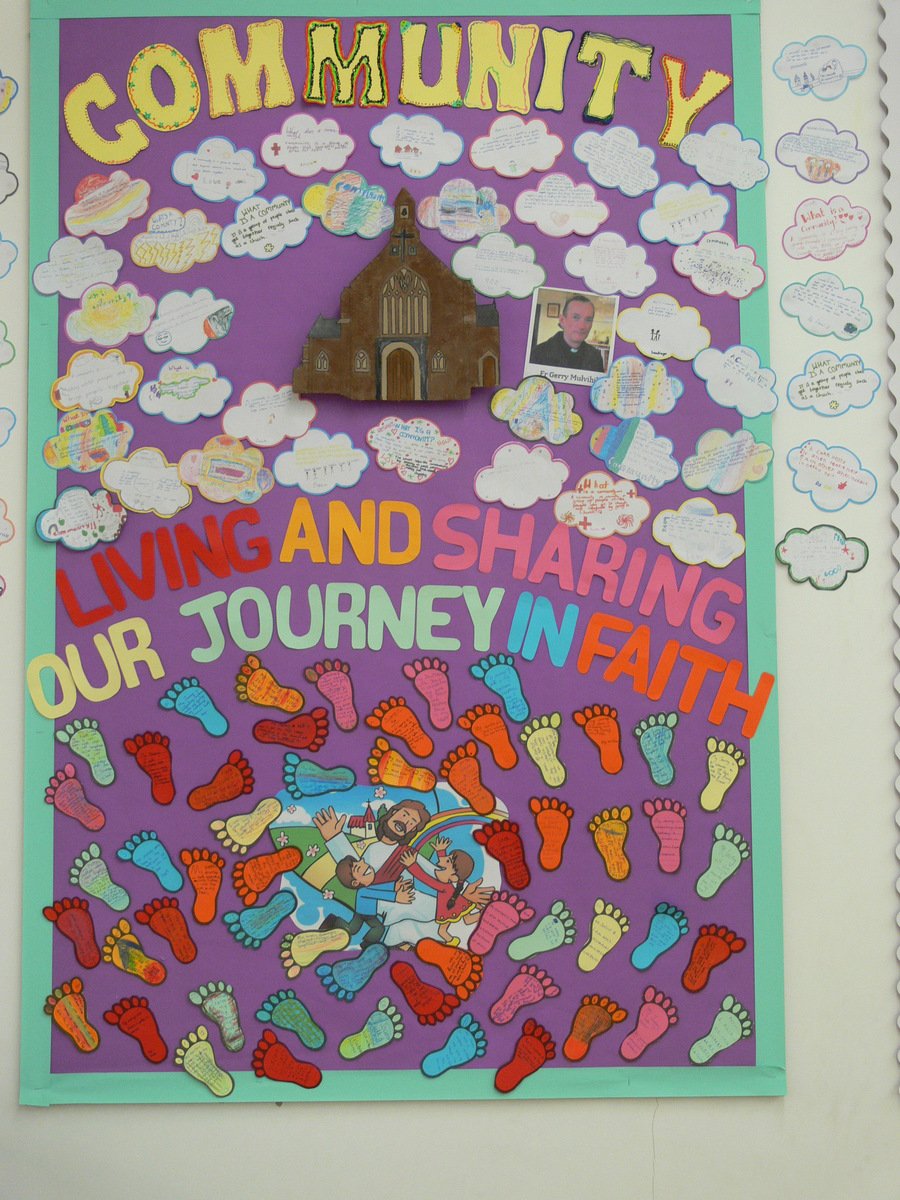 Religious Education, RE, is taught through the "Come and See" programme which allows children to explore the teachings of the Catholic Church through the use of age-appropriate resources and activities. In addition to this, a whole school day of reflection takes place on Ash Wednesday and in June to celebrate St Anthony's day.
We also express our faith in school through fundraising activities for a children's home in Zambia, Cafod, The Manna Centre and The Passage amongst others.
We have assemblies throughout the week, class-based liturgies, regular whole school Masses and classes also join the parishioners of St Thomas More for Mass each week. All children say prayers at the beginning and end of the school day and before they go to lunch. These are often led by children and include a range of set prayers and those which the children have written themselves.
Children are prepared for the Sacraments of Reconciliation and First Holy Communion by parish-based Catechists at weekends in the school hall and a Celebration Mass for the whole school takes place during the summer term.
Representatives from each Key Stage Two class form the Chaplaincy Team who take an active role in the prayer life of the school. They look at the Gospel and reflect on the meaning of this before sharing it with classes prior to them going to Mass. They lead prayers in Key Stage assemblies and have started to share a thought for the week for children and their families which is published in the school newsletter and displayed in each classroom.